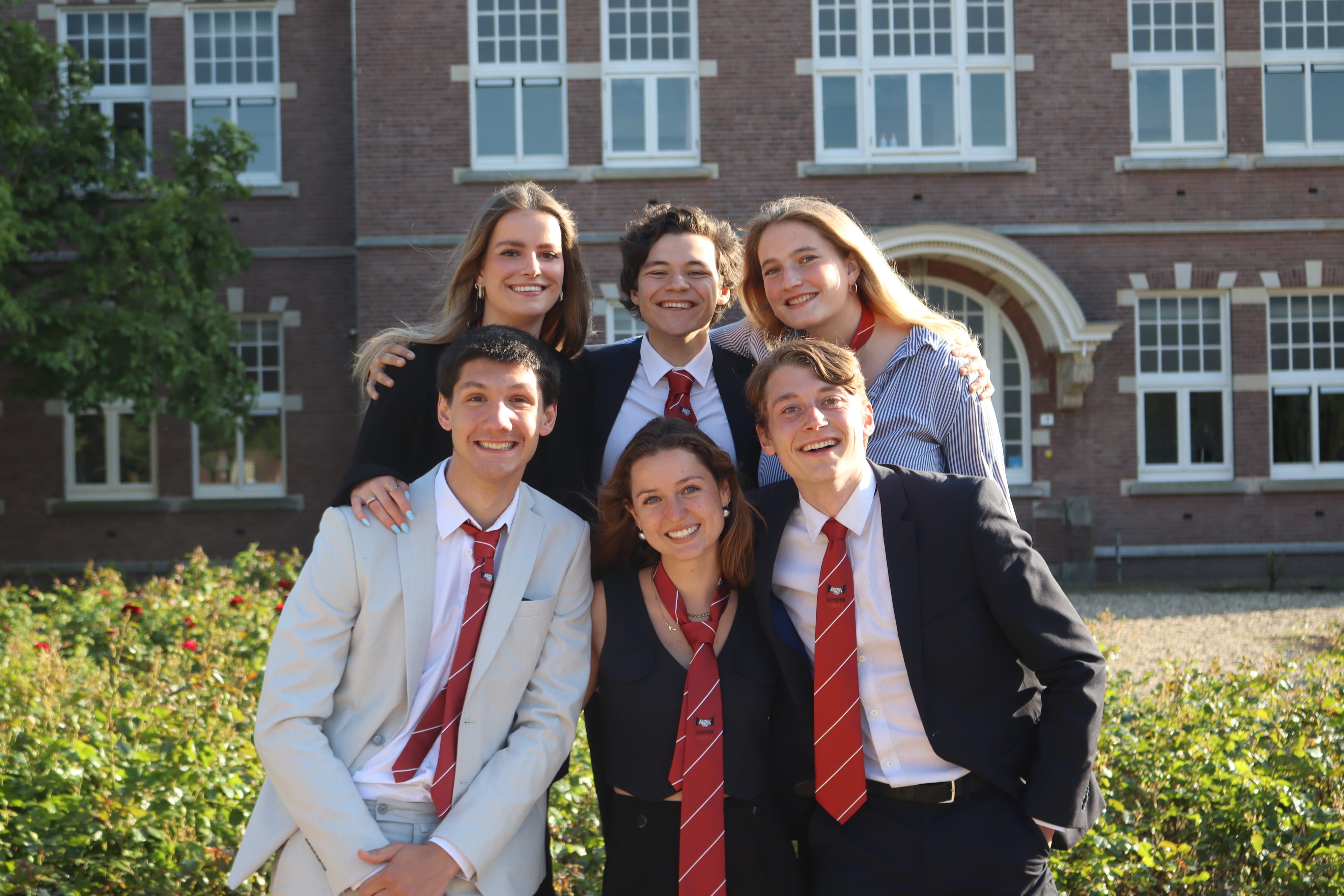 Acquisition Committee UCSA
Creating valuable partnerships with businesses and the government for our students and the Scholarship Fund.
We are the Acquisition Committee, AcquiCo in short.
In one sentence, the Acquisition Committee establishes valuable partnerships with the professional world and raises funds for the UCU Scholarship Fund to support our less privileged students. During the academic year of 2023-2024, we managed to transfer around 10,000 euros to the scholarship fund.

The Acquisition Committee, having already existed in 2004, was recreated in 2013, to support the student association of UCU, the University College Student Association (UCSA) and close its budget deficit. Due to a positive change of the UCSA's financial position, AcquiCo nowadays no longer seeks to solely gather funds for the UCSA, but shifted to raising money to fund scholarships for UCU students as well.

Our partners are companies, organisations and governments. In return for the money that we raise, we offer to promote these organisations in our student and/or alumni network. There are many ways of doing so, such as the creation and distribution of flyers or posters, and the organisation of workshops and in-house days. We recently started exploring the option to collaborate on internship programs too.

Next to gathering funds from external parties, the other main objective of the Acquisition Committee is to start partnerships which are valuable for UCU students. This is why, as mentioned above, we would like to organize events such as workshops which have value for UCU students with different academic interests.
Our partnerships
Over the years the Acquisition Committee has established multiple partnership in various sectors. These sectors range from law to sustainability, and from art to consultancy.

Companies often visit us to introduce themselves to our students and tell us more about what they do. Furthermore, organisations advertise on our Facebook group, which has more than 700 members.

For more examples about what kinds of events we organize, check out the 'What We Do' section of our website.